Events
5th Transatlantic Talks Video Conference: "Syrian Refugee Crisis in Spotlight"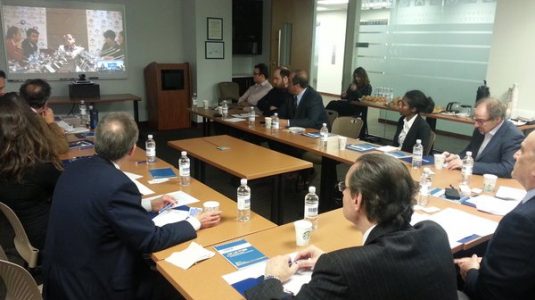 The fifth Transatlantic Talks Video Conference titled: "Syrian Refugee Crisis in Spotlight" was organized by GPI, BAU, and TAIK On March 18, 2016.
The issues and policy recommendations discussed were in regard to the serious Syrian refugee crisis that is affecting so many countries, including Turkey, Jordan, Lebanon and European Union member states. Diplomats, government officials, business people, scholars, key experts, and media analysts attended the videoconference in Istanbul and Washington, D.C.
The list of topics discussed included:
– The condition of refugees in Turkey and other neighboring countries, particularly Jordan and Lebanon
– The EU-Turkey agreement on refugees
– International economic assistance to refugees
– The security situation on the Syrian-Turkish borders and its impact on future migrant flows.
---