Events
6th Transatlantic Talks: The Aftermath of the US Presidential Elections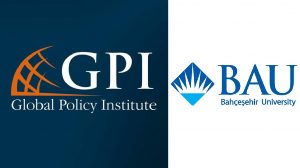 6th Transatlantic Talks
6th Transatlantic Talks Video Conference: "The Aftermath of the US Presidential Elections" will be organized by the Global Policy Institute (GPI) in Washington DC in partnership with Bahcesehir University (BAU) based in Istanbul, Turkey.
We will be setting up a video conference linking Washington DC and Istanbul.
The event will go from 9:00 AM to 10:30 AM Friday, November 18. The goal is to discuss domestic and international policies in the aftermath of the US Presidential Elections.
Experts, diplomats, government officials, business people, scholars, and media analysts will be attending the video conference both in Istanbul and Washington DC.
The meeting will be moderated by the president of GPI Paolo von Schirach, in Washington DC, and by the president of the American Studies Center at BAU Assoc. Prof. Burak Kuntay, in Istanbul.
It will focus on these topics:
1) What is next for the relationship of the US and its traditional allies NATO and Arab Countries?
2) Can we expect a change in tone and substance regarding the Middle East policies of the new Trump administration?
3) What can we expect regarding changes in US political and economic relations with Russia and China?
---