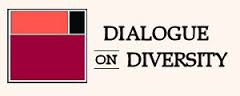 Conference on Entrepreneurship and Information Technology
The Dialogue on Diversity
, a partner organization of the Global Policy Institute, is holding a conference with the title "2016 ENTREPRENEURSHIP/INFORMATION TECHNOLOGY CONFERENCE" on
September 13th, 2016
in Washington DC.
The Dialogue on Diversity is a non-profit educational organization working for the social and political advancement of women and men from diverse cultural, ethnic, and national traditions, fostering increased economic empowerment through promotion and development of entrepreneurial excellence, technology training, networking, and education.
The Dialogue's major event of the year on
September 13
will be featuring various professionals from many different areas of expertise, covering the topics surrounding Entrepreneurship and Information Technology in a series of sessions throughout the day.
The Executive Director of the Global Policy Institute, Deniz Karatas and GPI Senior Adviser Andrea Zanon will also be among the speakers of the Conference in the afternoon session. Karatas will be talking about the story of youth in her native small town on Turkey's Mediterranean coast, of ventures in the business cosmos, ending in Washington's economic-political whirl. Zanon will be explaining financial management and access to capital.
The venue of the conference is the Terrell Place, 575 7th St., N.W. Washington, D.C.
The program of the event can be found
here
.
Attendance to the conference is free with online registration at this address:
---