News
7 th Transatlantic Talks was organized by GPI, BAU and TAIK on "Trump's First 100 Days"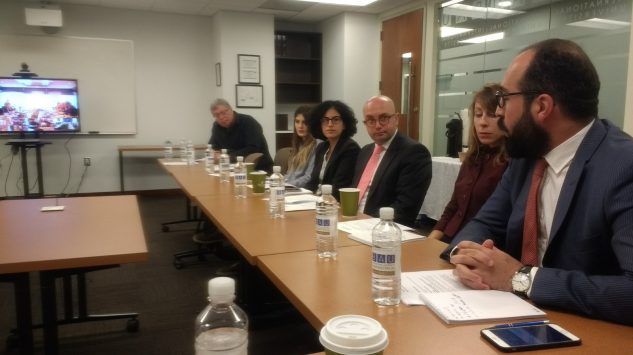 "Trump's First 100 Days: Economic and Trade Policy Trends"
April 26, 2017 – The 7th Transatlantic Talk round table discussion titled: "Trump's First 100 Days: Economic and Trade Policy Trends" was organized by the Global Policy Institute (GPI) in Washington DC, in partnership with Bahcesehir University (BAU), and the Turkey – US Business Council (TAIK) based in Istanbul, Turkey.
The Transatlantic Talk took place via video conference linking Washington DC and Istanbul. The venue for Washington DC was the GPI Office.
The event began at 
9:00 AM and it ended at 11:00 AM
Wednesday, April 26, 2017
. The goal of the round table discussion was to focus on the economic and trade policy agenda of the Trump Administration.
Experts, diplomats, government officials, business people, and scholars attended the video conference both in Istanbul and Washington DC.
The meeting was moderated by the president of GPI Paolo von Schirach, in Washington DC, and by the Vice President of Bahcesehir University Prof. Elif Cepni, in Istanbul.
---