Issue Briefs
Queen Elizabeth's Long Reign and the Future of the British Monarchy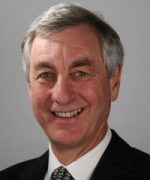 Queen Elizabeth's Long Reign and the Future of the British Monarchy
Michael Binyon
April 21, 2016
Soldiers in their red tunics and fur hats played happy birthday, the crowds sang and the Queen, sprightly and smiling and probably glad for the change from the solemn national anthem, walked past the cheering crowd to chat and acknowledge the congratulations.
Queen Elizabeth II is 90 today and sets two records for the British monarchy. She is the oldest monarch ever to occupy the English throne in more than 1,000 years, and she has reigned longer than any of her predecessors – for more than 64 years. She is remarkably fit for her age, carries out a full day of duties every day, keeps track of Britain's turbulent politics, advises the Prime Minister in an audience every week, hands out honors to Britons awarded state medals and ceremonially dubs new knights on the shoulder with a sword, unveils new buildings and monuments, hosts lunches and dinners for visiting statesmen and travels still on state visits abroad. President Obama flew in to London to join the birthday celebrations – the 12th US president she has met.
Most of Britain joined in the mass celebrations – which lasted two days and included the lighting of 1,000 beacons across the country and parades featuring a large number of horses, the Queen's favorite animals (She breeds horses, is passionate about racing and still regularly attends the races). Services of thanksgiving have been held in churches, television has shown grainy old films of the young Queen who ascended the throne at the age of 26 in 1952 and the post office has been inundated with birthday cards.
Polls show that the Queen's popularity is as an all-time high. Even republicans now argue that there should be no change until after her death. Why is she so popular? What are her views? Why has this small, reserved, somewhat shy woman become a symbol of stability and continuity and is still the head of a Commonwealth that includes a quarter of the world's population?
Longevity earns respect. The Queen has rarely put a foot wrong – except at the time of Princess Diana's death in 1997 – negotiating the tricky currents of changing public opinion. She has managed to remain above politics to the extent that few of her subjects ever know her own views on the big constitutional issues – Scottish independence, Britain's membership of the European Union, mass immigration, gay marriage, legalised abortion and a whole range of social issues that have transformed the politics, economy, mindset and ethnic balance of Britain beyond recognition over the past 60 years. She is regarded as a neutral symbol of nationhood, not identified with any faction or policies and with longer experience of international affairs than any other living head of state in the world.
The statistics are impressive. She has known and advised every British prime minister since Winston Churchill. David Cameron is her thirteenth – and was born long after she came to the throne. She has attended every opening of parliament except in 1959 and 1963, when she was expecting Prince Andrew and Prince Edward respectively. She has given royal assent to more than 3,500 laws passed by parliament. And she has been served by seven Archbishops of Canterbury – the senior bishop in the Church of England, of which she is the titular head. She has received two popes on visits to the UK and visited the Vatican four times.
She has also launched 21 ships, sat for more than 130 portraits, hosted 1.5 million people at her garden parties, owned 31 corgi dogs, appeared on more than 300 different postage stamps around the world and given out more than 90,000 Christmas puddings to the staff who work for her.
It is her engagement with the outside world that underlines the breadth of her experience as Britain's head of state. The Queen has undertaken 270 visits overseas, including 113 state and official visits, and has received more than 100 state visitors to Britain as well as hosting scores of receptions for visiting leaders and prime ministers. As head of the 53-nation British Commonwealth – and head of state of 14 other countries as well as Britain – she has visited Australia 16 times, Canada 22 times, Jamaica six times and New Zealand 10 times.
Age is gradually taking a toll: she will scale down her visits, avoid climbing stairs and delegate more royal duties to her son. But there is no question of abdication. It means that Prince Charles, now approaching 70, will be the oldest person ever to become King when she dies. Will the monarchy survive her? It will certainly have to change. She is, inevitably, of her time. Prince Charles intends to be more outspoken on issues on which he believes, which may create constitutional difficulties – though his son, Prince William, has just said that he will follow the example of his grandmother. The role of head of the Commonwealth may be abolished. And the unchanging ritual of Buckingham Palace will certainly be shaken up. But the stability Elizabeth has given to Britain's constitution – now facing unprecedented challenges from Europe and from Scotland – makes the change to a republic extremely unlikely, whatever the arguments over democratic legitimacy.
There are not many monarchies left in the world. A few, mostly in the Middle East, still wield political power. Most are constitutional heads of state who have adapted to changing circumstances, and many have been influenced by her example of gradual change while keeping the appearance of continuity. Only one – King Bhumibol of Thailand – has reigned longer than her. In a famous speech in South Africa in 1947, celebrating her 21st birthday, Princess Elizabeth, as she then was, dedicated her life "whether it be long or short" to serving the British Empire and Commonwealth. No one then foresaw how long that life would be.
Michael Binyon has been an editorial writer, columnist and foreign correspondent for The Times (of London) since 1971. For 15 years he was based overseas, reporting from Moscow, Washington, Bonn and Brussels, before returning to London to be diplomatic editor in 1991 and becoming the main foreign editorial writer in 2000. He retired from the staff in 2009 but still writes for The Times and other publications, and is a frequent broadcaster for the BBC and French, German, Canadian, Russian and Middle Eastern radio and television.
He published "Life in Russia" in 1983, has won two British journalism prizes and was awarded the OBE by the Queen in 2000.
---