Issue Briefs
After Inconclusive Elections, a Rudderless Britain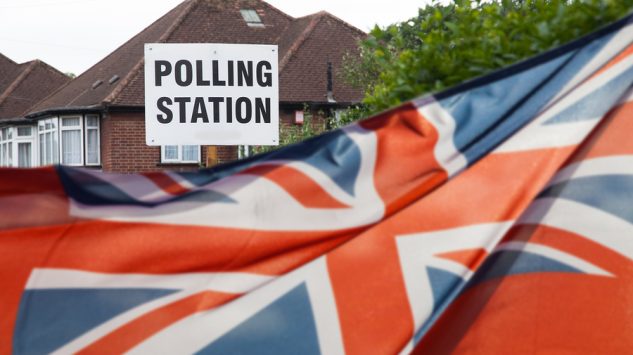 After Inconclusive Elections, a Rudderless Britain
By Michael Binyon
June 16, 2017
Whatever next? After two votes in two years that have created political turmoil, Britain's government is left weakened and floundering only days before Brexit talks are due to begin, the most momentous challenge to Britain's identity and prosperity since the Second World War.
Worst possible outcome
The recent election has led to what many see as the worst of all possible outcomes. The Conservative government failed to win a majority in Parliament, and is trying to remain in office with the help of a handful of socially conservative members of the Democratic Unionist party in Northern Ireland. The opposition Labour party saw a surge in support; but has failed to heal the ideological rift between its left-wing leader and the bulk of its moderate members of Parliament. The ruling Scottish nationalists suffered huge losses and its dreams of Scottish independence now look doomed. The centrist Liberal Democrat party failed to make headway by opposing a "hard Brexit". The country is now split between north and south, old and young, campaigners for a total break with Europe and those wanting to salvage something from last year's vote to leave.
"Dead woman walking"
Theresa May, the Prime Minister, has been described by her colleagues as a "dead woman walking". She is blamed for personal arrogance in calling an unnecessary election and throwing away her majority. Dozens of senior Conservatives demanded her resignation, and denounced what they admitted had been a disastrous election campaign centred on the Prime Minister's personality. Her two closest aides, blamed for her out-of-touch approach and failure to listen to cabinet colleagues, were forced to resign. Her refusal to apologise or even admit the moral defeat inflicted on her grated with voters and commentators. Many predicted that she would be knifed in the back by party colleagues within six months.
Still in charge
Mrs May, however, has rallied. Brittle, humourless, dour and dogmatic, she has nevertheless insisted that the country needed stability and continuity. As the daughter of a vicar, she saw it as a duty to carry on. Belatedly, she apologised at a closed meeting with Conservatives parliamentarians, admitting that she got the country into the mess and she was therefore going to get it out of its troubles. She promised in future to listen more to others, to understand the voters' anger at continued economic austerity and to run a more transparent and open government.
Uneasiness in the ranks
Few are reassured. Most say that she will be ousted from office within a year, and already some senior ministers – especially Boris Johnson, the maverick Foreign Secretary – are thought to be secretly plotting a leadership challenge.  But the Conservatives know that there is no appetite in Britain for a fourth election in three years. They have decided therefore to close ranks for the moment, fend off attempts by Jeremy Corbyn, the Labour leader, to form a minority government with the support of all opposition parties, and present a government programme that scraps most of the campaign promises that so angered many voters.
A stable government?
It may work for a while. But there are internal and external challenges that make this inherently unstable. The proposed informal alliance with the Democratic Unionists is risky. First, it binds Britain to the Protestant divide in Northern Ireland at a time when the power-sharing agreement in the province has collapsed and politicians in Belfast are struggling to form a new coalition with the nationalist, Catholic Sinn Fein party. London, tied to one side of the argument, will no longer be able to act as an independent arbiter. Second, the Irish group of 10 MPs are deeply conservative in social attitudes. They oppose abortion, gay marriage and even Darwin's concept of evolution. By contrast, the rest of Britain accepts all these. Ruth Davidson, the popular and dynamic leader of the Conservatives in Scotland, the only part of the United Kingdom where the party did well, is herself a lesbian and is furious at any alliance with the homophobic Irish.
Extremely thin majority
Thirdly, even with the support of the Democratic Unionists, the government will have a majority of only six in the House of Commons. This will make it very difficult to put forward any controversial legislation or carry out any reforms that might provoke a rebellion by disaffected Conservatives. Members of Parliament will be unable to travel in case they miss a vote, and even if they fall ill, they will be wheeled back into Parliament in ambulances to make sure that their votes are counted. It will be exhausting, will block any of the reforms needed in health care, education and defence and will probably lead to the collapse of the government within a year – as has happened every time a government has had only a tiny majority in the past.
No "hard" Brexit
Above all, however, the link with the Democratic Unionists calls into question the whole strategy for negotiating Brexit. Any "hard" break with the EU would mean that Britain would be obliged to set up customs and immigration posts at all its borders – including the border between Northern Ireland and the Irish republic. This border has been virtually abolished, and people and goods circulate freely between the north and south of Ireland. Even the DUP, which takes a tough line towards the Dublin government, does not want to see the border restored, and wants a "soft" Brexit that keeps Britain in the single market.
No Brexit strategy
This underlines the real crisis for Mrs May's new government: she has no strategy for Brexit. Before the election she said she wanted a clean break with Europe, even if it meant leaving the single market. British businessmen are appalled. They see this as an economic disaster. So does Philip Hammond, Mrs May's Finance Minister, whom she had wanted to sack. His voice will now be advocating a change of plan.
A softer approach may not work
The election also showed that millions of Britons do not want a complete break with Europe. Many of those who backed the "Remain" campaign voted for the Labour opposition, especially young voters. But in London, Scotland and other parts of the country, the pro-EU voters are furious about Mrs May's hostile stance towards EU leaders. They are demanding that she now change the strategy, and negotiate some way of staying in the single market, allowing immigration from the EU to continue and accepting some rulings from the European Court.
Conservative hardliners oppose all this, and would probably vote against any concessions to Brussels. So May is caught in a dilemma. Should she modify the negotiating strategy? Should she accept immigration from Europe, despite her own strong opposition? Should she spell out what the Brexit aims are, although no one in Britain yet has any idea of the strategy?
Brussels is waiting
Brussels is meanwhile waiting. The EU does not know whether to be angry or sorry at Britain's election result. It does not like Mrs May or her views. But it insists that the election is Britain's own domestic affair. It says the 27 other EU members are united, the timetable is clear and they are simply waiting for Britain's negotiator to appear.
They may have to wait a long time. Both the government domestic programme and the Brexit negotiations will suffer delays. Voters may be disappointed by a lacklustre new government. But they will be appalled if time runs out for the Brexit talks, and Britain is thrown out of the EU with no deal and looming economic disaster. Few elections have had such potentially dangerous consequences for Britain.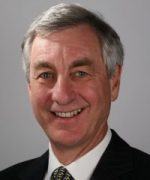 Michael Binyon is a GPI Senior Adviser. He has been an editorial writer, columnist and foreign correspondent for The Times (of London) since 1971. For 15 years he was based overseas, reporting from Moscow, Washington, Bonn and Brussels, before returning to London to be diplomatic editor in 1991 and becoming the main foreign editorial writer in 2000. He retired from the staff in 2009 but still writes for The Times and other publications, and is a frequent broadcaster for the BBC and French, German, Canadian, Russian and Middle Eastern radio and television.
He published "Life in Russia" in 1983, has won two British journalism prizes and was awarded the OBE by the Queen in 2000.  
The views and opinions expressed in this issue brief are those of the authors and do not necessarily reflect the policy of GPI.
---