Issue Briefs
Britain Adrift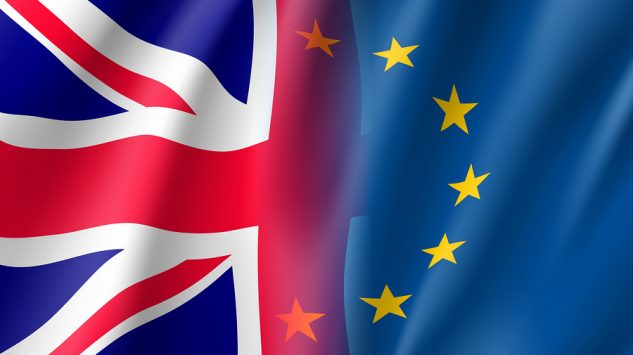 Britain Adrift
By Michael Binyon
July 20, 2017
Britain is today like a ship drifting into a storm with no one in charge. As the government begins negotiations to leave the European Union, ministers have started arguing with each other about what Brexit will mean. Without a majority in Parliament and dependent on the fickle support of 10 members from Northern Ireland, the government appears paralysed.
Almost no legislation is being put forward to deal with growing social problems. The Prime Minister, Theresa May, is openly mocked by some of those in her party, and is not likely to last in office more than a few months. And instead of governing, ministers are now jockeying for position to succeed her.
No clear goals for Brexit negotiations
All this is not only making the negotiations over Brexit extremely difficult, as the British side seems to have little clear idea what it wants; it is also prompting the beginnings of a backlash against Brexit. Every day brings news of fresh challenges that will be caused by Britain's withdrawal, from the customs union and the single market.
Manufacturers speak of falling investment, falling business confidence and falling order books. Hospitals say overseas nurses are leaving in large numbers and few are being recruited from Europe to replace them. Farmers worry that crops will rot in the fields this year as seasonal East European workers will no longer come over to pick them. Inflation is rising, the pound has fallen in value and house prices are stagnating as uncertainty takes hold of financial markets. And in a report designed to upset the wealthy middle class voters who backed the Leave campaign, one newspaper said that Brexit would stop all au pairs coming to Britain, so that there would be no nannies or cheap domestic help for the wealthy in the future.
Second thoughts about leaving the EU?
Few voters so far have seen much discernible difference, although holidays abroad are becoming more expensive, food prices are rising, and some three million EU citizens living in Britain are becoming anxious about their legal status. But more and more, consequences unforeseen by those who voted to leave the EU are apparent.
One recent report said that if Britain left Euratom, the EU agency that regulates the use and shipment of radioactive materials, it would be unable to import the vital radioactive substances for use in cancer treatment. No one who voted to leave in last year's referendum had that in mind. But the government insists that Britain must leave Euratom, as it is overseen by the European Court of Justice, and Mrs May has declared that Britain will not accept the court's jurisdiction over any part of Britain's national life.
Some opposition politicians have begun to question the very idea of Brexit. Vincent Cable, soon to take over as leader of the small Liberal Democratic Party, said it may never happen. Tony Blair, the former Prime Minister, has suggested starting a movement to reverse the Brexit vote. A few rebellious Conservatives are openly opposing leaving the single market because of the effect on exports and jobs.
Political maneuvers
Blair has little credibility now, especially not in his own Labour party, and the Liberal Democrats are not a big force. But the opposition Labour party, although still committed to abiding by the vote to leave, are now exploiting the government's difficulties. So are the Scottish Nationalist MPs and the few from Welsh parties, who threaten to oppose the legislation being drawn up to translate all former EU regulations over the past 40 years into British law. They say the so-called "Great Repeal Bill" will threaten the rights of workers and others. But if it is defeated, then almost all the regulations that govern British public and commercial life, as well as trade and manufacturing standards, will be null and void.
Can Brexit be reversed?
Sensing the change in public opinion, and the government's incoherence, the so-called "Remainers" are becoming bolder. At the same time, those pushing for a total separation from the EU are becoming nervous. Boris Johnson, the Foreign Secretary and a leading campaigner for Brexit, dismissed the claims by Brussels for Britain to pay a large sum in EU contributions already promised by saying the reported sum of 60 billion euros was extortionate. He told Brussels that it could "go whistle". Michel Barnier, the suave and acerbic lead negotiator for the EU, retorted: "I am not hearing any whistling, just the clock ticking".
The big question, however, is whether the Brexit train can now be halted. The wording of Article 50 of the Lisbon treaty, which allows two years for divorce proceedings, is unclear. Its British author, Lord Kerr, who originally drew up the wording of the treaty, said it was possible to halt proceedings during negotiations – assuming the other EU members agreed – but impossible to remain in the EU at the end of the two-year negotiation period.
Reversing Brexit would result in humiliation for London
Calling a halt to the Brexit negotiations at this stage would be a humiliation for Britain, would open it to mockery by other EU members and would leave London in a far weaker position if it asked to remain a full EU member. It would also be politically unacceptable in Britain and would cause a split and possibly a complete collapse in the Conservative Party.
Could there be a compromise?
Could there be a compromise? This is now the point of contention between leading British ministers. Some, especially Philip Hammond, the Finance Minister, argue that Britain must not quit the single market and the customs union, as the EU takes about half of all British exports and the economic consequences would be disastrous. But that would mean still accepting the authority of the European Court of Justice in case of trade disputes. Other hardline pro-Brexit ministers, including Prime Minister May, vigorously reject this. The result is that the cabinet is torn apart by the feuding, with each side leaking hostile reports against their colleagues. And Mrs May has no authority to stop the bickering.
Long transitions?
The man leading negotiations for Britain, David Davis, is himself a contender to succeed Mrs May. He has already made big concessions to Brussels, agreeing to settle the divorce proceedings first before discussing new trade arrangements. Last week he also conceded that there would need to be a transitional phase after March 2019 to allow Britain to remain in the EU temporarily while details of a new treaty to leave were sorted out.
Some pro-EU politicians have now seized this as a possible long-term arrangement. Could Britain not remain a "temporary" EU member forever? Other transitional agreements have never got beyond the halfway stage, such as the reform of the House of Lords. But political realists say this would never be acceptable to the EU, and would leave Britain unable to seek any trade deals outside.
Weak leadership cannot make bold decisions
Simon Fraser, the former head of the Foreign Office and now an adviser on Brexit, says that Britain needs to feel more pain before it is politically possible to reverse the referendum decision. That may take several years. Meanwhile, the feuding inside the Conservative party will continue, until Mrs May quits.
So far, there is no apparent successor. And with no authority and no strategy to impose her version of Brexit on her ministers, Mrs May cannot make any big decisions. The only thing the Conservatives all know they would oppose is another general election – the third in three years. That is because all the polls show that Labour would win an overwhelming victory.
So, if the Conservatives do not destroy themselves in civil war, they could be destroyed at the ballot box.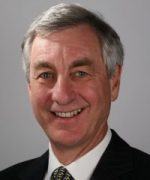 Michael Binyon is a GPI Senior Adviser. He has been an editorial writer, columnist and foreign correspondent for The Times (of London) since 1971. For 15 years he was based overseas, reporting from Moscow, Washington, Bonn and Brussels, before returning to London to be diplomatic editor in 1991 and becoming the main foreign editorial writer in 2000. He retired from the staff in 2009 but still writes for The Times and other publications, and is a frequent broadcaster for the BBC and French, German, Canadian, Russian and Middle Eastern radio and television.
He published "Life in Russia" in 1983, has won two British journalism prizes and was awarded the OBE by the Queen in 2000.  
The views and opinions expressed in this issue brief are those of the authors and do not necessarily reflect the policy of GPI.
---