Issue Briefs
Britain divided over Trump's visit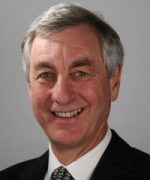 Britain divided over Trump's visit  
Michael Binyon
February 27, 2017
Britain's parliament this week debated an issue it has never considered before: whether to deliver a calculated snub to a foreign leader by denying him an invitation to address both houses of parliament.
Ban Trump?
The statesman is Donald Trump, who is due to make a controversial state visit to Britain in a month's time. And parliament has been forced to consider the discourtesy of banning him because almost two million Britons have signed a petition protesting at his visit, thus automatically triggering a debate.
Theresa May, the British Prime Minister, was the first foreign leader to call on President Trump after his inauguration. And although most Britons strongly oppose the new president's views and policies, she had nothing but warm words for him. She also extended an invitation from the Queen to stay at Buckingham Palace during a full state visit – which would take place sooner into his presidency than during the administration of any previous US president.
There will be a visit
The British government has made it clear that it has no intention of cancelling the visit, as demanded by the protesters who argue that Trump's stay in Buckingham Palace would be an embarrassment to the Queen. The petition, signed by around 1.8 million Britons, called for the visit to be stripped of its trappings, including a banquet, a gun salute and the stay in the palace, because of his "well documented misogyny and vulgarity". Trump, whose mother was Scottish and who has often expressed his admiration for the Queen, is known to be especially keen for the honour of staying as her guest.
Demonstrations
To reinforce their demands, hundreds of thousands of protesters from the Stop Trump Coalition staged demonstrations outside Parliament and in ten other cities across Britain. They found an echo inside Parliament earlier when the speaker, John Bercow, publicly criticised Trump and suggested he was not fit to address the chamber. The government and many Conservatives were furious and have threatened to have the speaker sacked for abandoning the traditional political neutrality that goes with the office.
Britain has been noticeably warmer about the new administration in public than other European countries. This is partly because of the cherished "special relationship" between Britain and the US that has lasted since the Second World War, and partly because London is desperately looking for new trading partners in anticipation of its exit from the European Union. The thinking in London is that Trump is quick to bridle at criticism and can more easily be persuaded to modify his policies by gentle discreet diplomacy.
Trump is unpopular in Europe
By contrast, some European leaders have made no secret of their dislike of Trump and alarm at his controversial policies and provocative pronouncements. The EU controversially listed the U.S. administration, together with the Kremlin and China, as a "threat" to the EU.
Most leaders expressed revulsion over the short-lived Trump ban on the admission of Muslims from seven countries. And some have been openly mocking of his recent statements, including a former Swedish Prime Minister who ridiculed Trump's mention at the weekend of an "incident" in Sweden that underlined the social turmoil caused by mass immigration. Swedes were left baffled and mockingly listed the main news headlines websites at the time that did not mention any such incident. Carl Bildt asked sarcastically whether Trump had been "smoking something".
Reassuring NATO Allies
Senior figures in the US administration have hurried to reassure their European allies that policies on NATO, Western security and allied co-operation have not changed. The US vice-president and secretary of state attended the annual security conference in Munich at the weekend, and insisted that America stood by its allies – while also reinforcing the message that the allies must pay more for their own defence. But Angela Merkel, the influential German chancellor, gently reproved Washington by suggesting that defence was not simply a matter of cash but also of cooperation and coordination. And one former German ambassador to Washington who hosted Vice-president Pence said that it would be a "non-military declaration of war" if Trump continued to criticise the EU.
Vice-president Mike Pence went on to Brussels to reassure EU leaders that Washington was not looking for the breakup of the union, as Trump had suggested earlier when he praised Britain's proposed exit and criticised Germany for dominating the EU. The president of the European Commission, Jean-Claude Juncker, has described his remarks as "highly unfriendly". And Jean-Marc Ayrault, the French foreign minister, said the administration should not be allowed to use Brexit to divide Europe's governments on trade and security issues. "Any attempt to divide and rule Europeans will not work," he insisted.
Nervous about America
Despite defiant talk, however, many European leaders are worried that the new "America first" nationalism in Washington will damage trade and political links and will leave Europe less able to do business with America. They are also fearful that this wave of populism will sweep across the Atlantic, and influence their own voters in forthcoming elections. And they are especially nervous of Trump's continuing admiration of President Putin – despite signs of a cooling in the relationship and growing concern in Moscow at the unpredictability of Trump's remarks.
Is this a real game changer?
The real question most Europeans ask is whether the new administration represents a fundamental change in US policy and an end to the long postwar liberal consensus, or whether it is merely the noise and drama surrounding any new president settling into his role and trying to highlight the change from the previous administration.
Britain, particularly, believes that a pragmatic acceptance of the Trump victory will yield greater rewards than open criticism. Theresa May will look for areas where she can work together with the U.S. president in the hope that she can wield some influence on the direction of American policy. But her support for a state visit and her refusal to voice criticism puts her in an uncomfortable position, at odds with public opinion and widening the gap with her European partners with whom she must still negotiate Britain's difficult and fraught exit from the EU.
Engage with Trump
British officials argue that, in the end, Trump cannot ignore America's allies. In international security, Britain has partnered the US in every major intervention of the last 25 years: from the Gulf to Afghanistan, to Iraq, to Libya. But now policies on the Middle East, on Russia, on climate change and on the role of the UN are diverging dramatically. That is perhaps why London wanted to bring the President to Buckingham Palace as soon as possible. For Trump, foreign policy is only a sideshow: what matters to him is to fulfil his campaign promises on jobs, trade, US industry, security and other domestic issues.
If Trump's only overseas involvement in his first few months in office is the glitter of a banquet with the Queen, the ride in a state coach and footmen dressed in braid and livery, he may be happy to tweet more favourably on his European allies. What the 90-year-old Queen will make of her outspoken guest is quite another matter.
Michael Binyon is a GPI Senior Adviser. He has been an editorial writer, columnist and foreign correspondent for The Times (of London) since 1971. For 15 years he was based overseas, reporting from Moscow, Washington, Bonn and Brussels, before returning to London to be diplomatic editor in 1991 and becoming the main foreign editorial writer in 2000. He retired from the staff in 2009 but still writes for The Times and other publications, and is a frequent broadcaster for the BBC and French, German, Canadian, Russian and Middle Eastern radio and television.
He published "Life in Russia" in 1983, has won two British journalism prizes and was awarded the OBE by the Queen in 2000.  
The views and opinions expressed in this issue brief are those of the authors and do not necessarily reflect the policy of GPI.
---