Issue Briefs
Can the West deal with Putin's unpredictable policy shifts?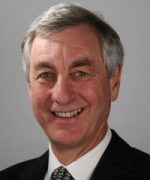 Can the West deal with Putin's unpredictable policy shifts?
Michael Binyon
August 21, 2016
Is Putin preparing for fresh military action in Ukraine? That is a question now being urgently asked in Washington as well as Kiev. In the past week, Russia has stepped up a war of words against Ukraine, accusing saboteur of infiltrating Crimea and killing a Russian soldier and a policeman in the Russian-occupied peninsula. An alleged Ukrainian agent was paraded on Russian television, and Kiev was accused of setting up a spy network in Crimea. In a belligerent response, Putin declared that Russia would not leave such attacks unanswered, and now saw no point in further peace negotiations with Kiev.
Flirting with Turkey
It certainly sounds as though the Russian leader is looking for a pretext to step up hostilities. But why should he do so now? And why has he taken a series of other steps that appear designed to unnerve and challenge the West? These include the enthusiastic rapprochement with Turkey, a key NATO member, in the wake of the failed military coup there. Is this an opportunistic Russian attempt to offer President Erdogan an alternative to Turkey's western allies, whom Turkish politicians have angrily denounced for their criticism of the wave of arrests in Turkey? Luring Turkey from its NATO anchorings would clearly be an important goal of Kremlin policy, especially at a time when Turkey is playing a key role in the fight against Islamic State extremists and is seen by its European partners as vital to all attempts to stem the flow of refugees to the European mainland.
Changes at home
Mr Putin has also taken political measures at home that have raised questions about his policies and intentions. Last month he dismissed four provincial governors and replaced them with loyalists from the FSB, the Russian security service. Last week he sacked Sergei Ivanov, his long-standing chief of staff and friend from their days together as KGB officers in St Petersburg. Ivanov was a noted loyalist and hardliner, and his move to a minor job is a clear demotion. Is this part of some Kremlin intrigue, especially as it comes after suggestions that Putin may be about to sack Dmitry Medvedev, the gaffe-prone prime minister who lacks any authority and has become something of a figure of fun with the Russian public?
Kremlin politics are no less opaque and Byzantine than they were in Soviet days. Churchill once notably said that Russia was a riddle, wrapped in a mystery inside an enigma. But, as with most countries, Russian policies abroad are closely linked to domestic issues. And what is clear is that Putin, who has dominated Russian politics for the past 16 years, is now under pressure at home.
Russian people facing hardships
He faces parliamentary elections next month, and although there is little chance that there will be little challenge to the ruling party's dominance, the opposition is still hoping to capitalise on a general mood of discontent. The past two years have not been easy for many Russians. Western sanctions, combined with a sharp fall in the price of oil, have pushed the economy into recession. The rouble has plunged in value. Food prices have risen, and many foods and consumer items imported from the West have now disappeared from the shelves in the wake of Russia's counter-sanctions against European agricultural sales. Russians are finding it much more expensive to travel abroad. They have put up with most of this stoically, persuaded that their country is under attack by the West. But they bitterly resent the continuing high levels of corruption, and are resentful of the unfettered power and wealth of Putin's cronies, although most absolve the president himself from any blame.
Embarrassing revelations
Putin has also been embarrassed by two striking failures in his foreign policy. The Russian attempt to hack into U.S. Democratic Party files has been revealed, with Moscow caught red-handed in a crude attempt to smear Hillary Clinton and bolster the dwindling chances of Donald Trump winning the presidential election.
Russian denials have carried little weight, and Moscow has certainly aroused Hillary's suspicions of its intentions. The other spectacular failure has been the exposure of the Russian security services as serial cheats in organising and then covering up the attempt to use doping to boost Russian chances in the Olympics. Russian media have bit out angrily at the exclusion of all Russian athletes from Rio and the banning of other sportsmen suspected of taking illegal substances, accusing the West, and especially America, of manipulating the International Olympic Committee in an anti-Russian campaign. But in most ordinary Russian minds, the scandal has stuck. Few people have doubts that Russia has tried to dope its way to Olympic glory and has been caught.
Preemptive strikes
All this has raised the pressure on Putin. His response, as always, has been to make a pre-emptive strike to recapture the initiative. The sacking of the provincial governors, portrayed as among the most corrupt, was seen as a response to calls to clean up the administration and curb corruption at the provincial level. The new tensions with Ukraine seem to be a manufactured crisis to appeal to Russian patriotism and rally public opinion around a defiant Kremlin stance against the West.
The tactic has certainly worked before. Two years after his re-election as President in 2012, which saw unprecedented levels of opposition and street demonstrations against his rule, Putin seized Crimea and then openly intervened in eastern Ukraine. He saw his popularity rates soar, as a result, to over 80 per cent.
A deal in Ukraine?
The Kremlin insists now that it does not plan any further military intervention in Ukraine. It is probably right. Such a move would be disastrous to Putin's attempt to stop any more Western sanctions against Russia and lift those still in place. He needs the Minsk agreement with Kiev to work. The problem is that it is not working: clashes between Ukrainian separatists and government forces take place almost daily, and dozens of people, including civilians, are still being killed.
Putin is due to attend a new round of peace talks, with the leaders of Germany, France and Ukraine. Both he and President Poroshenko would probably simply trade accusations that neither had fulfilled earlier obligations, and Putin might have come under pressure to make some concessions to keep the peace talks alive. He is in no mood to make any concession, however. And that is why he has decided to sabotage any future talks, saying that Ukraine's actions in Crimea now make them pointless.
How should the West respond?
How should the West respond to all this? The answer is to sit tight, step up military preparedness but do nothing. Putin is trying to elicit an angry Western response so that he can show his countrymen that he is again defending them in the face of Western threats. At the same time, it would pay to push, patiently and doggedly, for a general relaxation in tensions with Russia. Putin is at his fiercest when cornered. Britain, which has long had poor relations with Moscow, is trying to start afresh, and Theresa May, the new Prime Minister, has had a phone conversation with the Russian leader. Boris Johnson, the foreign secretary, is also ready to reach out again to Moscow. And Angela Merkel, Europe's most powerful politician, is known to be unhappy at the deep freeze in relations with Europe's eastern neighbour.
Supping with the devil needs a long spoon. But the West cannot second-guess Kremlin politics. It can only react to what it sees. The signals now coming out of the Kremlin are confusing. But behind the hardline bluster, there may be a change of personnel and policies coming. The West must be ready to react smartly, in its own interests.
Michael Binyon is the Senior Adviser to GPI. He has been an editorial writer, columnist and foreign correspondent for The Times (of London) since 1971. For 15 years he was based overseas, reporting from Moscow, Washington, Bonn and Brussels, before returning to London to be diplomatic editor in 1991 and becoming the main foreign editorial writer in 2000. He retired from the staff in 2009 but still writes for The Times and other publications, and is a frequent broadcaster for the BBC and French, German, Canadian, Russian and Middle Eastern radio and television.
He published "Life in Russia" in 1983, has won two British journalism prizes and was awarded the OBE by the Queen in 2000.  
---