Issue Briefs
Trump and the Jerusalem Issue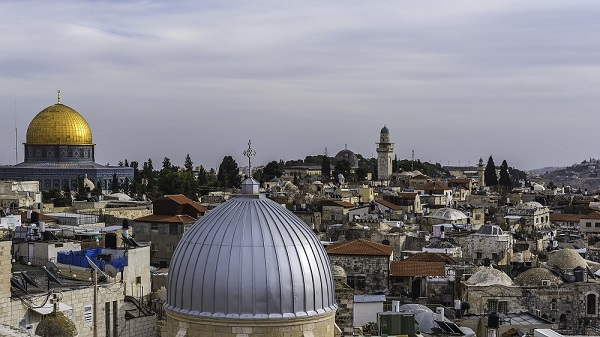 Trump and the Jerusalem issue
Fazle Chowdhury
December 18, 2017
Jerusalem is and has been the Capital of Israel since 5 December, 1949; though this Israeli decision has never been recognized by the International community. President Trump recognized this "reality" on December 6, 2017; 68 years and one day after Israel made its announcement regarding the capital city.  As part of this policy change by America, Trump ordered the U.S. State Department to move the American Embassy to Jerusalem from Tel Aviv. With protests in major Arab cities and strong disagreement expressed by world leaders, with the only exception to Prime Minister Netanyahu of Israel, one wonders what the Trump end game may be.
New move, old decision
It should be noted that moving the American Embassy to Jerusalem is not a new policy, but a fulfillment by president Trump of past decisions. Indeed, in 1995, the United States Congress passed the Jerusalem Act, which required, subject to conditions, that the American Embassy be moved from Tel Aviv to Jerusalem ("Jerusalem Embassy Act of 1995"; U.S. Government Printing Office; 8 November 1995)
From a purely technical standpoint, this move will not be easy. Constructing a new U.S. Embassy costs on average between $700M-$900M. The new US embassy in Kabul, Afghanistan estimated cost was $900M (CBS NEWS, August 21, 2015) for US tax payers.
However, in a city like Jerusalem that figure is going to be a lot higher. Key set up expenses have to take into account the cost of leasing of land, a compound security program, worldwide security update, and a lot more, not to mention construction and moving all key personnel from Tel Aviv to Jerusalem, a mere 53 miles.
Complications expected
From a domestic standpoint, the political costs for Trump of this policy shift seem limited; since a Republican dominated U.S. Congress will not challenge this new policy regarding Jerusalem. But for Israel's economic partners this may become a sensitive issue, as some of them have invested heavily not just in Jerusalem but in Israel. Other than Mercosur, the European Union and the United States, Israel has free trade agreements with Turkey, Mexico and Canada (Israel also has free trade deals with Jordan and Egypt). Most of these countries, including the European Union, have large populations that are not just anti-Trump but now openly against the Administration's new Jerusalem policy, making present economic trade relations with Israel probably difficult to manage, going forward.
Amongst Israel's allies, the main tenet has been and is that, after all other issues have been resolved concerning a two state solution, the status of Jerusalem would be the last and final part of an agreement, with Western Jerusalem probably under Israeli sovereignty and Eastern Jerusalem as the capital of a Palestinian state. President Trump has gone past this widely held view. It is now clear, even though the president did not specify this in his policy statement, that according to Washington, Jerusalem will remain undivided, fully annexed by Israel, and no longer part of any peace negotiations with the Palestinians.
 No more honest broker
This makes the notion of America as an honest broker between the Palestinians and the Israeli a thing of the past. From the time of President George H.W. Bush, the United States has presented itself as an honest broker with the credibility to bring all parties to the negotiating table. Yet, if we look at the U.S. domestic context, this approach over time has been overwhelmed by the openly pro-Israel approach of the American Evangelical Christian right, an important section of the American electorate. The reality is that for more than a quarter of a century American politicians have pursued pro-Israel policies, while still declaring neutrality when it came to the Israeli-Palestinian peace process.
Several pro-Israel organizations have lobbied each administration so that Israel could feel secure enough to pursue its own agenda.
The reality on the ground now is that most governments in the Middle East have solid evidence that the United States is not an honest broker. To make things more complicated, with Iran and Saudi Arabia battling for a hegemonic role in the region, other countries will not be able to find another power capable of filling America's past honest broker role.
Find a counterweight to Israel
It appears that most of them would like to create a counterweight to Israel. Israel, for its part is the lone superpower in the region. It has a vibrant economy, an army that is in a league of its own and the strategic support of a key superpower. If we look at the Palestinians, they are divided. Their economy is weak, with high unemployment, while it depends on Israel for business opportunity and employment. Add to this a divided government, with different political majorities in Gaza and West Bank, and a lack of genuine support from any key regional allies. Both Hamas and some factions within the PLO still have foreign backers. But this is not enough to mount a serious challenge to Israel. Therefore, for now empty threats of violence and chaos in the aftermath of the Jerusalem decision will have to do.
Incentive to radicals
Herein lies the real problem for the ramifications of the decision on Jerusalem by the Trump administration. The Middle East is famous for filling voids in responsive leadership with extremist factions. Egypt's Anwar Sadat was killed by an extremist faction of the Muslim Brotherhood for making peace with Israel in 1980. When the minority Sunnis in Iraq lacked a voice and political support in Baghdad, Al-Qaeda and ISIS filled the vacuum causing chaos and a violent war. When the Sunnis in Syria lacked a voice and political support in Assad's Syria, factions of Al-Qaeda, ISIS and the Free Syrian Army formed an alliance to battle the regime leading to a six-year civil war and continuing. With Trump now changing American policy on the city of Jerusalem that is holy to three Abrahamic faiths, how long will it take for extremist Palestinian factions to engage in violent actions that will completely doom the stalled peace process?
Trump opened Pandora's Box
The question is not whether Israelis can take on such extremist factions and protect their own population. The real question is whether the world can afford to watch a new wave of violence develop to such horrendous levels, to the point where it may be completely unstoppable for both sides. Does this decision made by an American President which endangers both Israelis and Palestinians mean that now it is time to brace for the opening of "Pandora's Box" and watch an already fractured Palestinian population go from destroyed to annihilated like the many civilizations before them that ended in Jerusalem? Furthermore, can the Israelis sustain this kind of trauma to haunt their own society?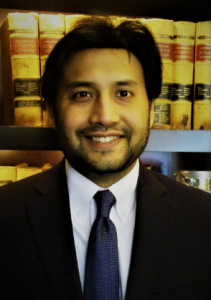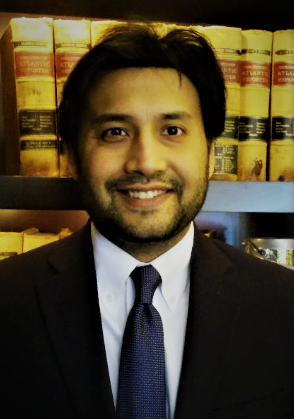 Fazle Chowdhury is a Global Policy Institute Fellow. He is a Management Consultant and founder of FazC – a Public Speaking firm specializing in Conflict Economics. Mr. Chowdhury's experiences include monitoring terrorism finance, developing effective financially strategic battle plans to strengthen Client organization's incidents and Consulting with the US Department of Defense. His previous professional engagements include the United Nations Development Program (UNDP) – Azerbaijan, Booz Allen Hamilton, IBM, and Price Waterhouse Coopers. Mr.Chowdhury received his Master of Science in Organization Management from Northeastern University and has also completed the Executive Program & Stewardship in Management from Harvard University's Kennedy School of Education.
 The views and opinions expressed in this issue brief are those of the authors and do not necessarily reflect the official policy of GPI.
---